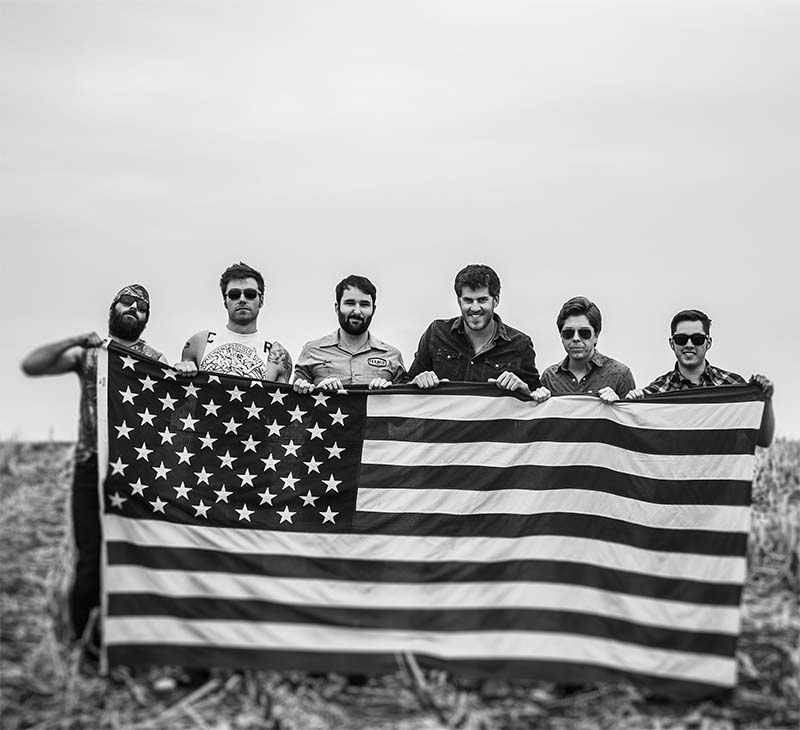 BAND BIO
Gunnar & The Grizzly Boys (GGB) have a name that rings true! A song that rang true, "Standard American!" And now they have an album of truly Good Rhythm...
GGB have fashioned a style that leader Gunnar Nyblad describes as, "Country music with a Michigan root."
After years of honing its live show, GGB enters 2017 riding "These Are The Good Times" with the release of its second album, Good Rhythm, on November 22, 2016. It's the first since 2010 during the band's first year together and is built on the success of "Standard American", which has sold over 35,000 downloads, had 850,000 YouTube views and 700,000 Spotify streams.
There's an explosive energy at live Grizzly Boy shows, as evidenced by their appearances at festivals, including last summer at Country Stampede in Manhattan, KS. (watch video HERE).
Good Rhythm has been described as a diverse album that includes songs Gunnar wrote with Keesy Timmer (Kelsea Ballerini), Big Kenny (Big & Rich), as well as by himself and with bandmates. "These Are The Good Times" and "Forever Sounds Good To Me" were written with Timmer and "Heart of Dynamite" and "A Little's Enough" with Big Kenny. The album also includes a cover of Ray Wylie Hubbard's "Snake Farm". Other highlights are the punky "Make Your Claim," rockin' "Devil Woman" and countrified "Hole In My Heart."
While attending Michigan State University for an agricultural degree, Gunnar introduced his childhood friend, bass player Rob Mason (Kent City, MI), to his college buddies, lead guitarist Shane Grehan (Alpena, MI); guitarist/keyboardist Chris Newberg (Rockford, MI); and drummer Joe Connolly (Rochester Hills, MI). Gunnar & Rob have been in bands together since they were 12 years old.
The group debut was opening for Justin Moore in 2009 to a sold out crowd at The Intersection in Grand Rapids. The Intersection continued to book GGB to open for Nashville acts until GGB reached headline status there. They also played local WBCT's (B93) Birthday Bash and WYCD's Detroit Hoedown.
By 2013, GGB played the inaugural Live Nation Faster Horses festival in Brooklyn, MI, and by 2015 were on the main stage. They also were playing major festivals around the country in Florida, Delaware, Minnesota, Nevada and the Deadwood Jam in South Dakota.
GGB's release of the popular anthem "Standard American" on Average Joes Mud Digger 5 brought national awareness for the band, which had opened shows for the label's Colt Ford, as well as Florida Georgia Line, Kid Rock, Brantley Gilbert and many others. SiriusXM's The Highway started playing "Standard American" in June of 2014, along with local radio stations. It proved to be a hit, selling over 35,000 downloads in the US and Canada on 259 spins.
Both the lyric and official video proved to be quite popular on YouTube, something the band had been known for. On April Fool Day, 2013, GGB put out a video that appeared as if they had performed "Could Be Me" in three trucks that travelled in front of the Google video street car. The hilarious performance topped 500,000 views almost immediately as it was covered in Reddit.com and the Huffington Post.
In 2015, the band also released high-quality videos for a new song, "Pedal To The Floor", and a remake of their own "Country Boy Tan Lines."
Over the course of their career, GGB has sold over 20,000 CDs. Back in 2010, Gunnar & The Grizzly Boys self-released their 12-song debut album Homegrown and followed it in 2011 with a 5-song EP Country My Whole Life. In 2013, the Grizzly Boys put out the North Country EP, produced by former Wilco drummer Ken Coomer.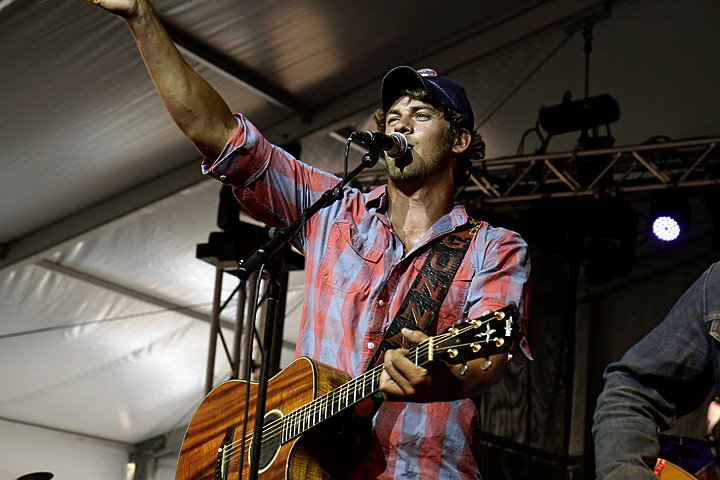 Gunnar Nyblad
From the village of Kent City, Gunnar is a songwriter whose talent spans the length of his family's apple orchards. Since age 13, he has been writing songs from the tractor. Growing up on the farm has given Gunnar a unique understanding of hard work. That same hard work shines through his songs and style.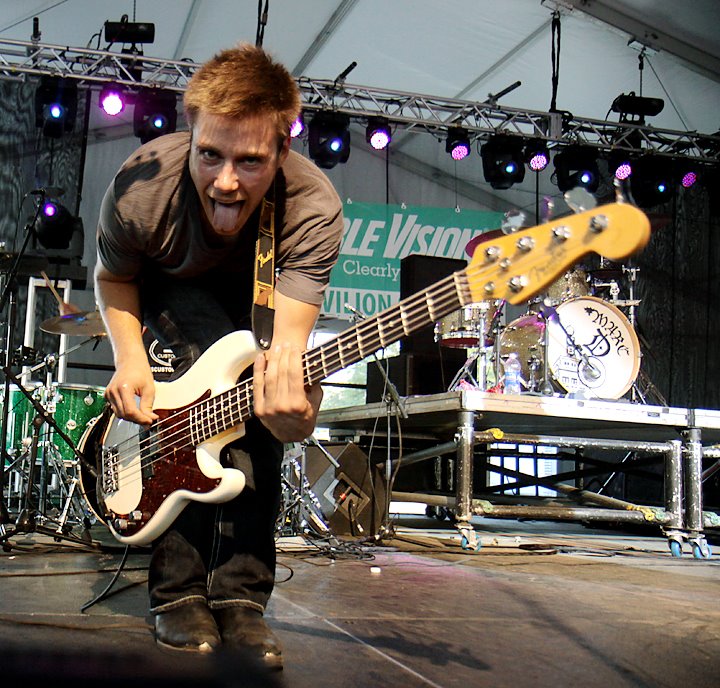 Rob Mason
Rob plays the bass guitar, sings, and looks sexy. Since the 8th grade Rob has been slappin' that bass, and harmonizing Gunnar back on pitch. "He's my right hand man" says Gunnar. Rob keeps a trained ear on the music while keeping Grizzly Girls on fire with heart melting harmonies.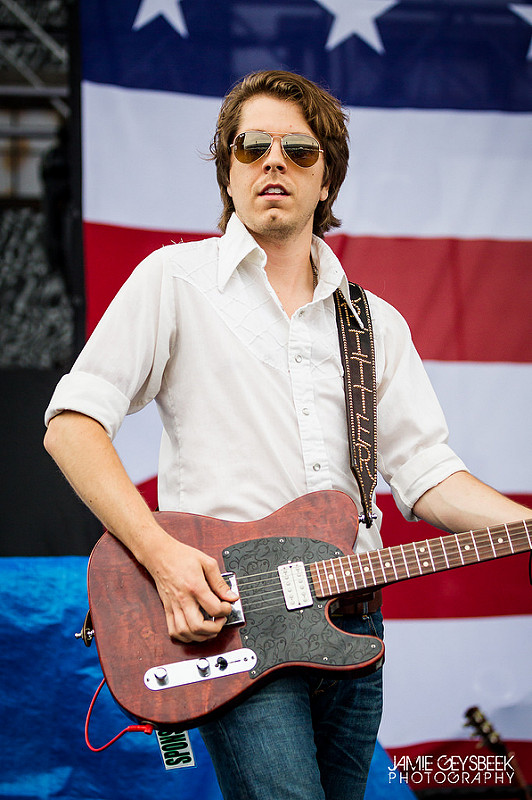 Chris Newberg
Rockford, MI native Chris "Critter" Newberg is the Grizzly Boys' secret weapon playing any instrument put in front of him. You can normally find him on electric/slide guitar or keys. His wide interest in all types of music has brought a wide range from twang-bangin' country to southern rock to blues.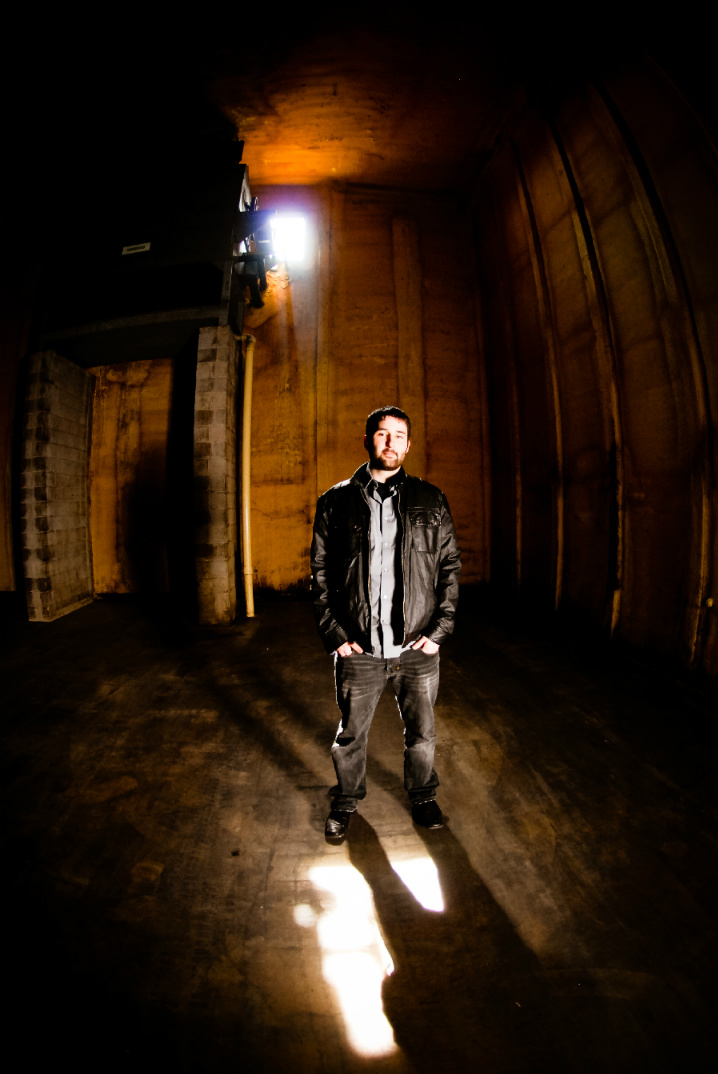 Joe Connolly
Known as J-Conn to the band, Connolly controls live shows with his Detroit City roots. He got his first taste of performing Country Music at age 15 with Shania Twain at the Palace of Auburn Hills. Trained by Andrew Weber, (Berklee School of Music) J-Conn gives the Grizzly Boys that huge drum sound to keep the Grizzly Boys together. The punk based drummer has been featured in Modern Drummer Magazine and teaches lessons out of Grand Rapids, MI. J-Con endorses SS Custom Drums.